Hallucinogen In Mushrooms Creates Universal 'mystical' Experience
:
Using unusually rigorous scientific conditions and measures, Johns Hopkins researchers have shown that the active agent in "sacred mushrooms" can induce mystical/spiritual experiences descriptively identical to spontaneous ones people have reported for centuries.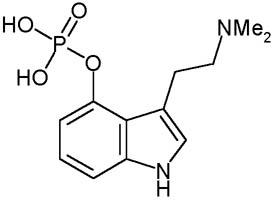 The resulting experiences apparently prompt positive changes in behavior and attitude that last several months, at least.
The agent, a plant alkaloid called psilocybin, mimics the effect of serotonin on brain receptors-as do some other hallucinogens-but precisely where in the brain and in what manner are unknown.
...
"Human consciousness…is a function of the ebb and flow of neural impulses in various regions of the brain-the very substrate that drugs such as psilocybin act upon," Schuster says. "Understanding what mediates these effects is clearly within the realm of neuroscience and deserves investigation."
...
The researchers' message isn't just that psilocybin can produce mystical experiences. "I had a healthy skepticism going into this," says Griffiths, "and that finding alone was a surprise." But, as important, he says, "is that, under very defined conditions, with careful preparation, you can safely and fairly reliably occasion what's called a primary mystical experience that may lead to positive changes in a person. It's an early step in what we hope will be a large body of scientific work that will ultimately help people."
The authors acknowledge the unusual nature of the work, treading, as it does, a fine line between neuroscience and areas most would consider outside science's realm. "But establishing the basic science here is necessary," says Griffiths, "to take advantage of the possible benefits psilocybin can bring to our understanding of how thought, emotion, and ultimately behavior are grounded in biology."
Griffiths is quick to emphasize the scientific intent of the study. "We're just measuring what can be observed," he says; "We're not entering into 'Does God exist or not exist.' This work can't and won't go there."
...
"Mystical experience seems to be as old as humankind, forming the core of many if not all of the great religious traditions. Some ancient cultures, such as classical Greece, and some contemporary small-scale cultures, have made use of psychoactive plants and chemicals to occasion such experiences. But this is the first scientific demonstration in 40 years, and the most rigorous ever, that profound mystical states can be produced safely in the laboratory. The potential is great."
Smith also issued a caution and suggested that further research on the topic include social as well as neurological variables: "In the end, it's altered traits, not altered states, that matter. 'By their fruits shall ye know them.' It's good to learn that volunteers having even this limited experience had lasting benefits. But human history suggests that without a social vessel to hold the wine of revelation, it tends to dribble away. In most cases, even the most extraordinary experiences provide lasting benefits to those who undergo them and people around them only if they become the basis of ongoing work. That's the next research question, it seems to me: What conditions of community and practice best help people to hold on to what comes to them in those moments of revelation, converting it into abiding light in their own lives?" -
link to full article