Thursday, April 07, 2005
→ by
Danieru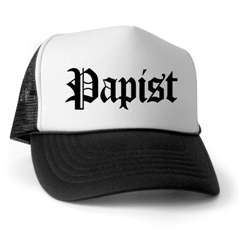 "Joseph Cardinal Ratzinger is head of the Catholic Church's Congregation for the Doctrine of the Faith, whose mission is to "to promote and safeguard the doctrine on the faith and morals throughout the Catholic world" (John Paul II).

As Grand Inquisitor for Mother Rome, Ratzinger keeps himself busy in service to the Truth: correcting theological error, silencing dissenting theologians, and stomping down heresy wherever it may rear its ugly head -- and, consequently, has received somewhat of a notorious reputation among the liberal media and 'enlightened' intellegensia of pseudo-Catholic universities.

However, there are those among us who have delved beyond the polemics of his critics, who in familiarizing ourselves with his works have come to admire him both as brilliant Catholic theologian but also as a man whose faith, honesty, integrity, and unswerving devotion to the Truth is readily apparent.

This, then, is our little way of expressing our thanks and moral support. We hope you enjoy it!"

Why not pop along to the website and buy this delicious
'Papist'
truckers cap. Or for those who yearn to indoctrinate their young into the Catholic Faith check out the child-size sweatshirt immortalised with these faithful words:

The Cardinal Ratzinger Fanclub
Putting the smackdown on heresy since 1981!

Thanks Cardinal Ratzinger! You're the greatest...