Thursday, May 31, 2007
→ by
Danieru
Read Part I of this piece here:
The Infinity of Definition
...
Creative interpretations which invoke an emergent multiplicity move meaning away from the Cartesian; the digital, allowing an analogue curve of definition to develop. According to Barthes, this "new operation is interpretation" (
Barthes
, S/Z), an appreciation of the plurality of 'writerly' texts:
"…this text is a galaxy of signifiers, not a structure of signifieds; it has no beginning; it is reversible; we gain access to it by several entrances, none of which can be authoritatively declared to be the main one; the codes it mobilizes extend as far as the eye can reach, they are indeterminable… the systems of meaning can take over this absolutely plural text, but their number is never closed, based as it is on the infinity of language." ~ Roland Barthes, S/Z
In S/Z Barthes develops his own codification system by which the text can be pluralized, thereby increasing its definition. The 'I' of readership becomes involved in the writerly process, aware from the outset of its own characterisation as a "plurality of other texts" (
Barthes
, S/Z). For Barthes "literature itself is never anything but a single text" (
Barthes
, S/Z), and each individual text becomes an entrance into the "galaxy"; into "a network with a thousand entrances" (
Barthes
, S/Z). To define creative works, therefore, I have devised my own system of code. Applying this code to a text, I hope, allows the infinite dimensions of definition to expand out from each fulcrum of interpretation. The codes and the texts collide, forging an Ouroboros of definition; becoming each other in their writerly interplay. The codes outlined below differ greatly from Barthes', but can each be seen as singular and/or interrelated hermeneutic definition systems. Each code is intended to increase exponentially the curvature of any definition. Since true "meaning goes to infinite depths" (
David Bohm,
Unfolding Meaning
) only an infinitely expanding multiplicity of different curvatures should be employed in the process of definition.
The Codes
1. Perspective:

"He was the solitary and lucid spectator of a multiform, instantaneous and almost intolerably precise world… To think is to forge differences, generalize, make abstractions. In the teeming world of Funes, there were only details, almost immediate in their presence." ~ Jorge Luis Borges, Funes the Memorious
If we could place ourselves in the mind of Jorge Luis Borges' mnemonist character Funes we would experience a vast universe without perspective. That there is an eye to which "the vanishing point of infinity" (Berger) converges allows consciousness to claim an iota of individuality; allows a tightening of the "reducing valve" of consciousness (Huxley, Doors). This aspect of art (of text, music, poetry etc.) is the location from which one naturally views, or from which one is forced or manipulated to view. The transformation of perspective allows plurality to develop; a multiplicity of perspectives encourages wider variants of definition.
2. Noise / Chaos:
"The universe is not subject to our will. Essentially, it follows its own autopoietic operations. What humans perceive as harmonious, mathematically precise, and quantifiably ordered is our own interpretation and an exception to the normal state." ~ Nietzsche, Thus Spoke Zarathustra
The cacophony of possibilities extending throughout art incites a kind of white noise which tends to un-define consciousness. As interpretation extends in multiplicity this chaos is mediated; is energised by consciousness into a semblance of order. Reducing or increasing noise both from within and/or from without an art effects definition.
3. Merz: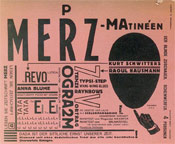 "If you see things differently that is a matter of indifference for Merz, but MERZ, and only Merz, is capable of sometime, in a yet unforeseeable future, transforming the whole world into a massive work of art… What is important in the work of art is only that all parts relate to each other, and are given a value in relation to each other. And even unknown quantities can be given a value. The great secret of Merz consists in the giving of a value to unknown quantities. Thus Merz controls that over which one can have no control. And thus Merz is larger than Merz." ~ Kurt Schwitters, The Merz Journal
Kurt Schwitters' art form 'Merz' was a collage of all other arts, all materials, all forms. Its reintegration caused context to become decimated and meaning to become a holism. On a Schwitters' canvas multiplicity/plurality are the only constants: definition is extended, as though the canvas was a cross-section of a larger, multidimensional whole. Via these languages, expressions and forms - and their subversion - art can achieve similar 'Merzian' results.
4. The Metadimensional:
"…content and form are in a state of dynamic interaction; the understanding of whether an experience is a linear sequence or a constellation raying out from and into a central focus or axis, for instance, is discoverable only in the work, not before it." ~ Denise Levertov, Postmodern American Poetry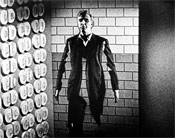 That which is aware of itself and/or draws attention to itself via a meta-plane can loosen the restrictions of form. The Metadimensional capabilities of expression, once acknowledged, can define what is both on the page/is part of the piece and what spans off the page/out of the piece, like spokes on a wheel, supporting a larger superstructure beyond. The superstructure and the hub of a wheel are interdependent: that is, once connected one may not exist without the other.
5. The Negative:
"…poetry is a form cut in time as sculpture is a form cut in space." ~ Robert Creeley, Postmodern American Poetry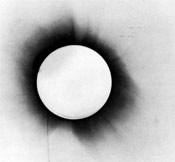 The space around an entity draws its boundaries; contains the entity's definable substance. The creation of one piece of art is the non-creation of an infinity of non-arts. Thus, as Barthes sees literature itself as the one text, art is that which is all arts. To network a discrete piece of art into the artistic 'all' one must be aware of The Negative of an art. The Negative is purveyor of form; is the space into which metadimensions arise; is the Merz of 'all' from which the art is Merzed; is the void from where noise erupts; is the realm from where a perspective defines.
But what's a codification system wihout an application? What art, for you, best 'becomes' via this system? Your thoughts, as always, are more than welcome. Please, define define away...
Categories: Art, Perception, Consciousness, Literature, Human, Reality, Culture, Philosophy, Psychology, Simulacrum, Quotes, Ideas